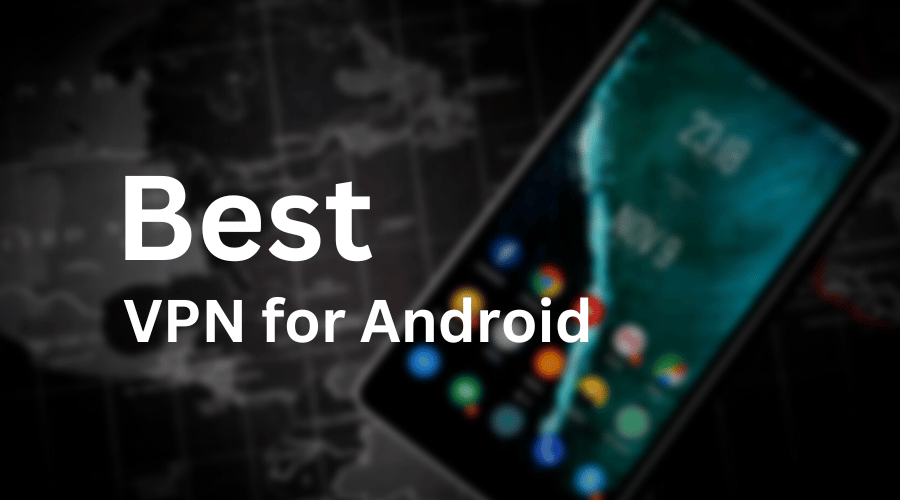 Looking for a VPN that fits your Android like a glove while getting rid of slow internet speeds? Are you also tired of feeling like you're being watched while browsing on your Android device, whether you're using public Wi-Fi or just want to keep your online activities private? The best VPN for Android can be a lifesaver.
Say goodbye to buffering and hello to security with the best VPN for Android. However, you will find many VPN services available, and each comes with its own set of benefits and features. Whether you're looking for an Android VPN for fast speeds, strong security, or just a simple solution to protect your online privacy, there's one out there that's right for you.
So why wait? Get started today and take back control of your online privacy with the best VPN for Android.
What is a VPN?
A VPN (Virtual Private Network) is a service that routes your data through its servers and then encrypts it before sending it to the website you are visiting. In simple words, a VPN connection changes your IP address and makes it look like you are in a different location than you are.
What are the Best VPNs for Android?
Most of the VPNs for Android have subscriptions, and while there are free VPNs for Android, you cannot be sure that they are genuine.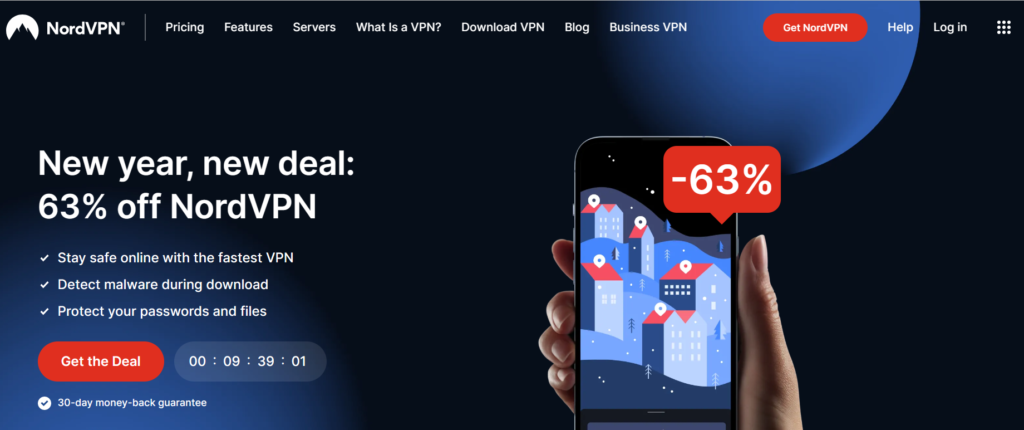 Our list has to start with our top recommendation, Nord VPN, for its phenomenal browsing speed and ever-growing advanced features. It's a VPN industry veteran that's both lightning-fast and extremely secure.
To start, the VPN service has an impressive 5400+ servers spread over 60+ countries. Most of these servers use RAM-only technology to avoid data storage once the hardware is turned off. Customers can also choose a dedicated IP address from the United States, the United Kingdom, France, the Netherlands, or Germany.
You will also enjoy breakneck connection speeds, which you can achieve through the proprietary NordLynx tunneling protocol. This ensures that NordVPN Android users watch video content on Netflix without any stutters.
Pros
5,000+ servers
Connects with up to six devices at a go
Available worldwide
Provides DNS and IPv6 leak protection.
Dual encryption
Multiple plan options
NordLynx VPN protocols
Cons
The open configuration is not the most user-friendly
Torrenting is only available for a few servers
Pricing Plans
NordVPN's Android VPN can be started with a 7-day free trial on the Google Play Store. Alternatively, you can take advantage of the NordVPN discounts and pay a subscription of $3.49/month.
NordVPN comes with four tiers of pricing plans:
Monthly plan of $11.99
One year at $4.92 per month
Two years plus three months free at $3.67
Students get a 15% extra student discount on a 2-year plan + three months free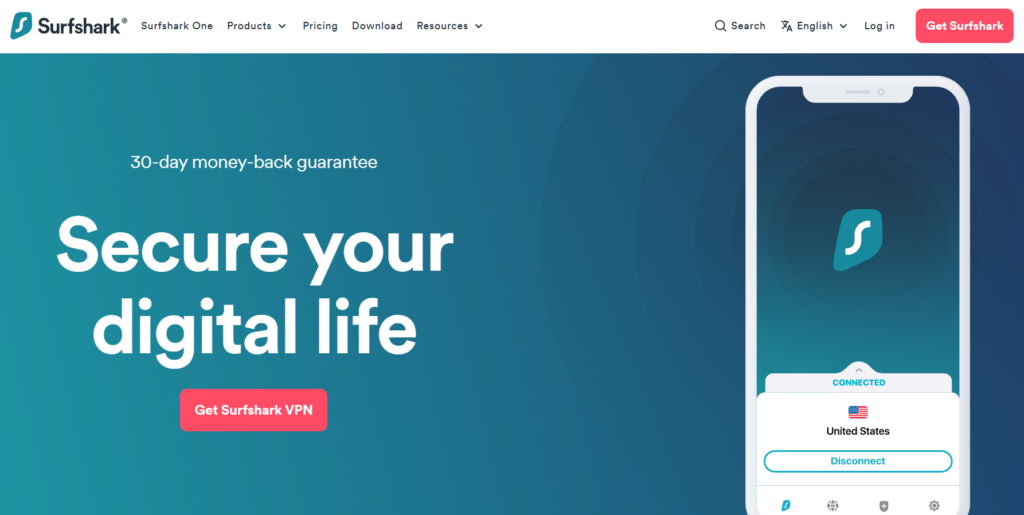 Without a doubt, Surfshark VPN is one of the best VPN programs for Android smartphones and other devices. It has earned the AV-Test Seal of Approval from the German cybersecurity institute. This VPN offers great privacy and security features that keep your online data safe from prying eyes thanks to the AES 256 encryption.
Surfshark has over 3200+ servers optimized for speed, allowing it to unblock Netflix, Amazon Prime, Hulu, and most other streaming channels with zero buffering. The powerful VPN offers several wonderful features, such as the Whitlister, which allows users to choose which apps bypass the VPN.
Other features include a kill switch, DNS protection, split tunneling, P2P compatibility, a malware blocker, and a no-logs policy, which ensures that no third party may track or disclose your internet data. Surfshark is the only VPN that has GPS spoofing capabilities and can mask your position by connecting to a VPN server.
Pros
Over 3,200 available VPN servers
Unlimited simultaneous connections
Data privacy with the AES 256 encryption technique
30-day money-back guarantee
Cons
It does not offer access to the Tor browser via VPN
The setup process of this VPN provider is complicated
Pricing Plans
Surfshark comes with value-friendly subscription plans. To get the 7-day free trial on Android, you must choose the 12-month subscription. All plans come with a 30-day money-back guarantee.
The plans include:
Monthly plan at $12.95
One-year plan at $3.99 per month amounting to $47.88 for the first 12 months
2-year plan at $2.49 per month which adds up to $59.76 for the first 24 months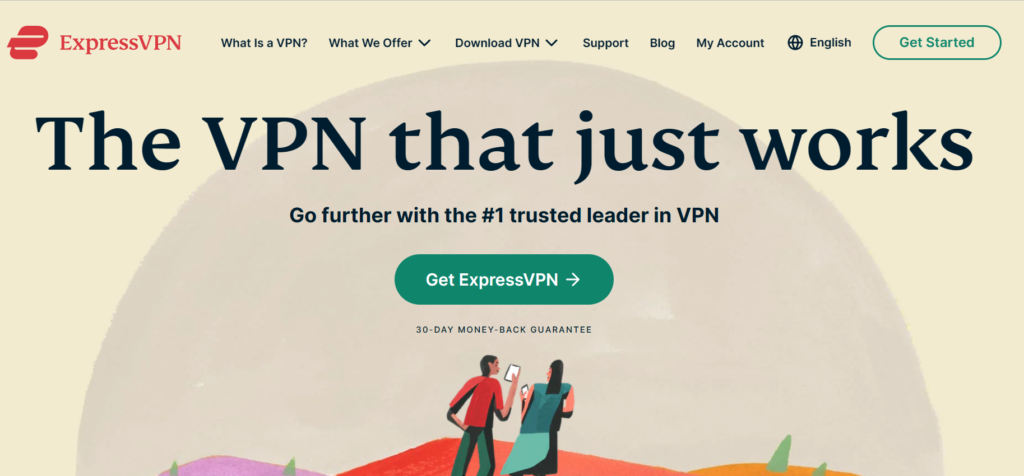 You will never lack ExpressVPN in most lists of Android VPNs thanks to its reliability, security features, and great performance. The service provides 3,000 servers in 94 different countries, with the VPN app available in 16 different languages.
This is one of the best Android VPNs, with a simple-looking interface and many advanced security features to protect you from internet threats. In addition, with ultra-fast servers, you can download your files with no data caps. One of its best features is that it gets automatically connected to the VPN server as your mobile devices connect to any untrusted internet connection.
You may view Netflix, HBO Australia, and other streaming services without buffering. You can also unlock prohibited websites and social media. The VPN app supports auto-connect, next-generation VPN protocols including OpenVPN, UDP, OpenVPN, Lightway, and TCP, split tunneling, and a kill switch to ensure you get maximum privacy should the VPN connection drop.
Pros
3,000+ VPN servers are in 94 countries
Fast download speed
Works with Netflix and other streaming platforms
Easy to use and reliable VPN app
Lightway is available on Android
24/7 live chat support for quick response
Cons
Limited to five simultaneous connections
Does not support IPV6
Pricing Plans
ExpressVPN is known for its costly subscriptions, and the Android VPN is no exception. The long-term plan provides the best value. The pricing plans are as follows:
Monthly plan at $12.95 per month
6 Months plan at $9.99 per month which adds up to $59.95 every six months
1-year plan at $8.32 per month which adds up to $99.95 per year giving you a 35% discount
7-day free trial and a 30-day money-back guarantee

Are you looking for the best Android VPN that offers a secure and seamless overall browsing, gaming, and streaming experience? Atlas VPN should be at the top of your list as it allows a user to access the internet from different IP addresses simultaneously.
Meanwhile, the full Android edition has access to 750+ servers in 37 different zones, as well as a tracker blocker and a data breach detector. Atlas VPN is extremely secure thanks to AES-256 encryption, secure tunneling techniques such as WireGuard and IKEv2, and a reliable no-logs policy.
Furthermore, the free Android app allows you to connect to three destinations: the United States (Los Angeles), the Netherlands (Amsterdam), and the United States (New York). Also, the kill switch will protect your anonymity if the VPN connection is lost. However, you can only use your account on one device at a time.
One of the biggest downsides of Atlas VPN is it places a 5GB monthly charge, so if you intend to browse or download a large amount of material, you may want to consider the subscription version.
Pros
It offers support for the WireGuard tunneling protocol
High levels of protection thanks to the built-in 2-factor authentication
Military-grade encoding
Blocking tracking
Strong encryption and P2P support
24/7 support via email chat
Cons
It lacks dedicated IP addresses
Pricing Plans
AtlasVPN comes with three premium deals:
$10.99/month for the 1-month plan
$3.29/month for the 1-year plan
$2.05/month for the 2-year plan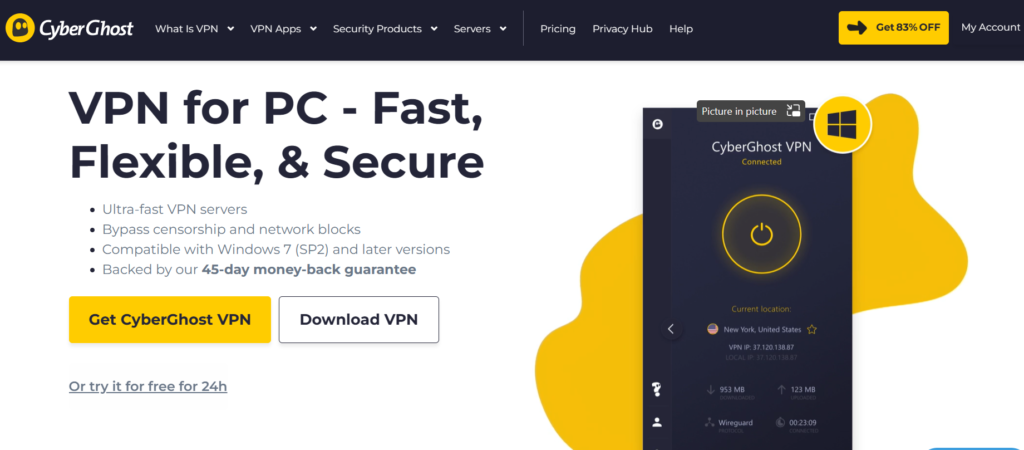 Apart from choosing a free Android VPN, we found CyberGhost VPN to be one of the cheapest and most trusted yearly VPNs with great security features. It comes with a powerful Android app that is intuitive to use even for a beginner.
CyberGhost VPN is secure to use and employs industry-leading encryption technology to keep your online data safe from hackers. Furthermore, since your IP address is shared with other online users on the same server, online trackers will find it even more difficult to track your online activity.
You may obtain quick protection with its premium features, such as the kill switch, split tunneling, no-logs, dedicated IP, auto-connect VPN protocol between OpenVPN and WireGuard, Adblocker, wi-fi protection, and more, with a single click.
You can also use CyberGhost for torrenting sites because it has servers that facilitate P2P file sharing. You may also watch the content on the most popular channels, such as Netflix, Amazon Prime Video, Hulu, BBC iPlayer, and others.
Pros
7,700 servers in 91 countries
WireGuard support
Straightforward Android app
Dedicated streaming servers
Up to seven devices simultaneously
Breaks all geo-restrictions
It includes an ad blocker
45-day money-back guarantee
Cons
Pricing Plans
CyberGhost comes with four subscription plans and a 7-day free trial. The plans include:
Monthly plan at $12.99
A yearly plan at $4.29 per month adds up to $51.48 every year
A 2-year plan at $3.25 per month adding up to $78.00 every two years
A 3-year plan at $2.29 per month summing up to $89.31 every three years and it gives you three months free
Why Do You Need a Quality Android VPN?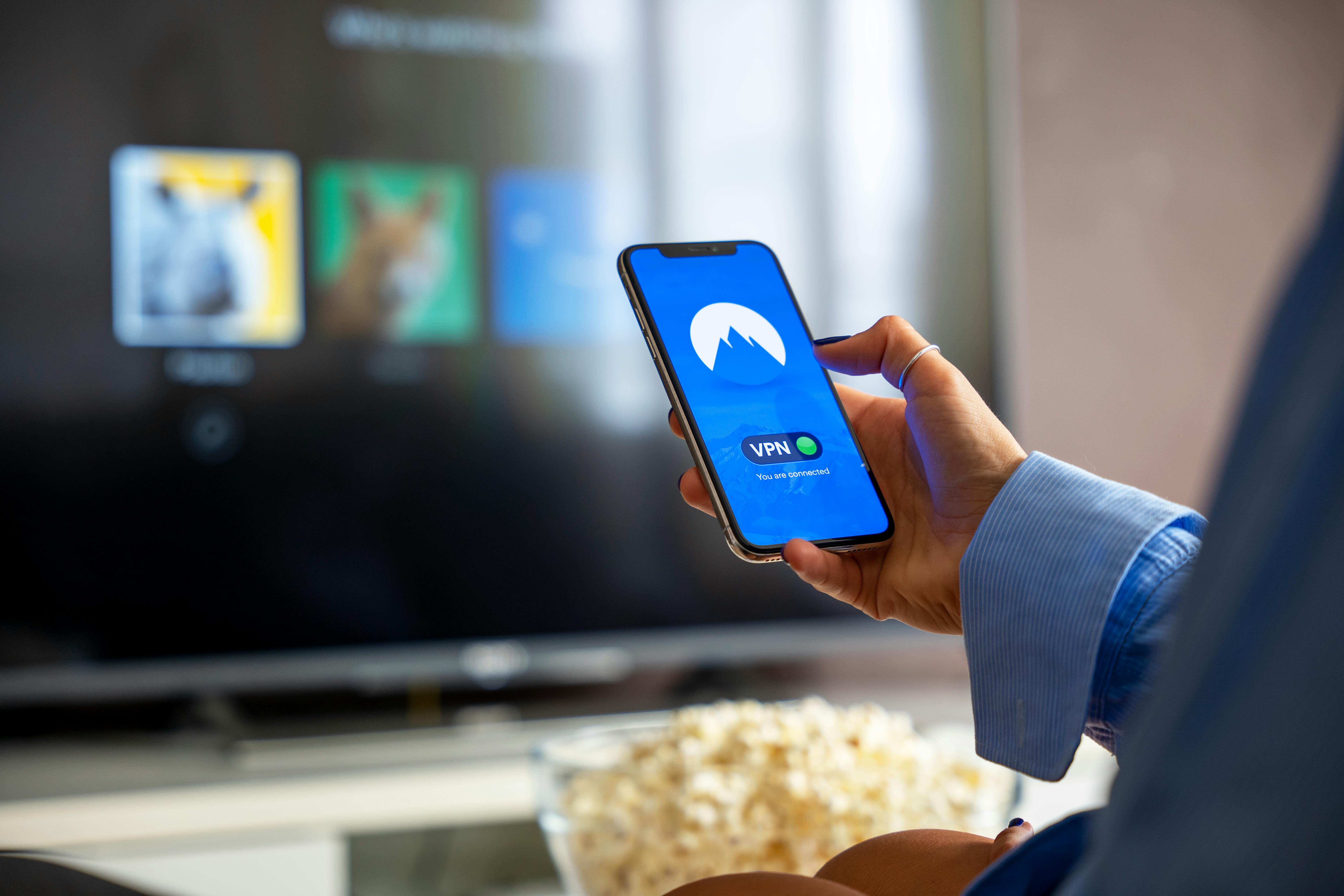 Your Android smartphone is a smart, palm-sized computer that you use to perform a variety of online chores. If you are not on social media, it allows you to check your bank accounts, shop online, book tickets, and perform a wide range of other productivity tasks, including working remotely.
As a result, it's essential to safeguard your digital identity and online privacy. Here are the advantages of utilizing the best VPN for Android.
Using public Wi-Fi securely to avoid providers to snoop and eavesdrop on your connections
Bypass censorship and restrictions by unblocking geo-restricted content
Avoiding ISP throttling from your internet service provider
Browsing privately while hiding your IP address
Avoiding mass surveillance since internet service providers and other government institutions
Torrent privately and securely without a VPN
Get the best shopping deals by avoiding price discrimination
Can I Use a Free VPN Service for Android?
Yes and no. Running a virtual private network requires a significant amount of effort and upkeep. As a result, customers should usually be cautious of free VPN services because it's unclear how they make enough money to keep the service running.
Furthermore, there have been reports of malfunctioning VPNs on the Google Play Store with major security flaws. However, there's a chance that free VPNs store and sell your data to cover their operating costs.
Whatever the situation may be, we recommend you avoid the best free Android VPN whenever possible. Instead, you should opt for a free trial from a reputable source. That way, you can try out the VPN without committing to anything long-term.
Factors to Consider Before Purchasing the Best VPN for Android
Before you choose the best Android VPN for your device, there are some factors you can consider to make the best choice. Although Android devices may differ from Android phones or tablets, the key considerations are the same. They include:
1. Number of Servers
The first consideration is the number and distribution of VPN servers available. The more servers there are, the better. A larger number of servers offers a greater variety of alternatives. It also implies that you can stay connected to a VPN server even on the go.
2. Location of VPN
The server location of the VPN service is another key consideration. Certain operating procedures, such as the retention of user data, will be governed by local regulations.
This is undesirable because one of the primary reasons for utilizing a VPN is to protect one's online anonymity. Knowing where the VPN service is located allows you to select a provider that does not need to save user data.
3. User Experience
You must also consider the user experience of browsing the VPN interface. This is true for any key software or tool you intend to utilize on your Android device. The simpler the interface, the easier it will be to use the tool and select the appropriate options, especially on a mobile Android device with a smaller screen size. This is especially important if you are not a technological genius.
4. Pricing
Pricing is certainly an important consideration in determining which VPN service you will choose. Compare plans from different VPN providers and carefully examine what features are provided to justify the pricing mentioned.
Although you might be tempted to choose the cheapest provider, a rigorous examination may reveal poorer security or data privacy vulnerabilities that defeat the purpose of utilizing a VPN entirely. You shouldn't trust even the best free Android VPNs, but a premium VPN shouldn't cost a fortune either.
Conclusion on the Best VPN for Android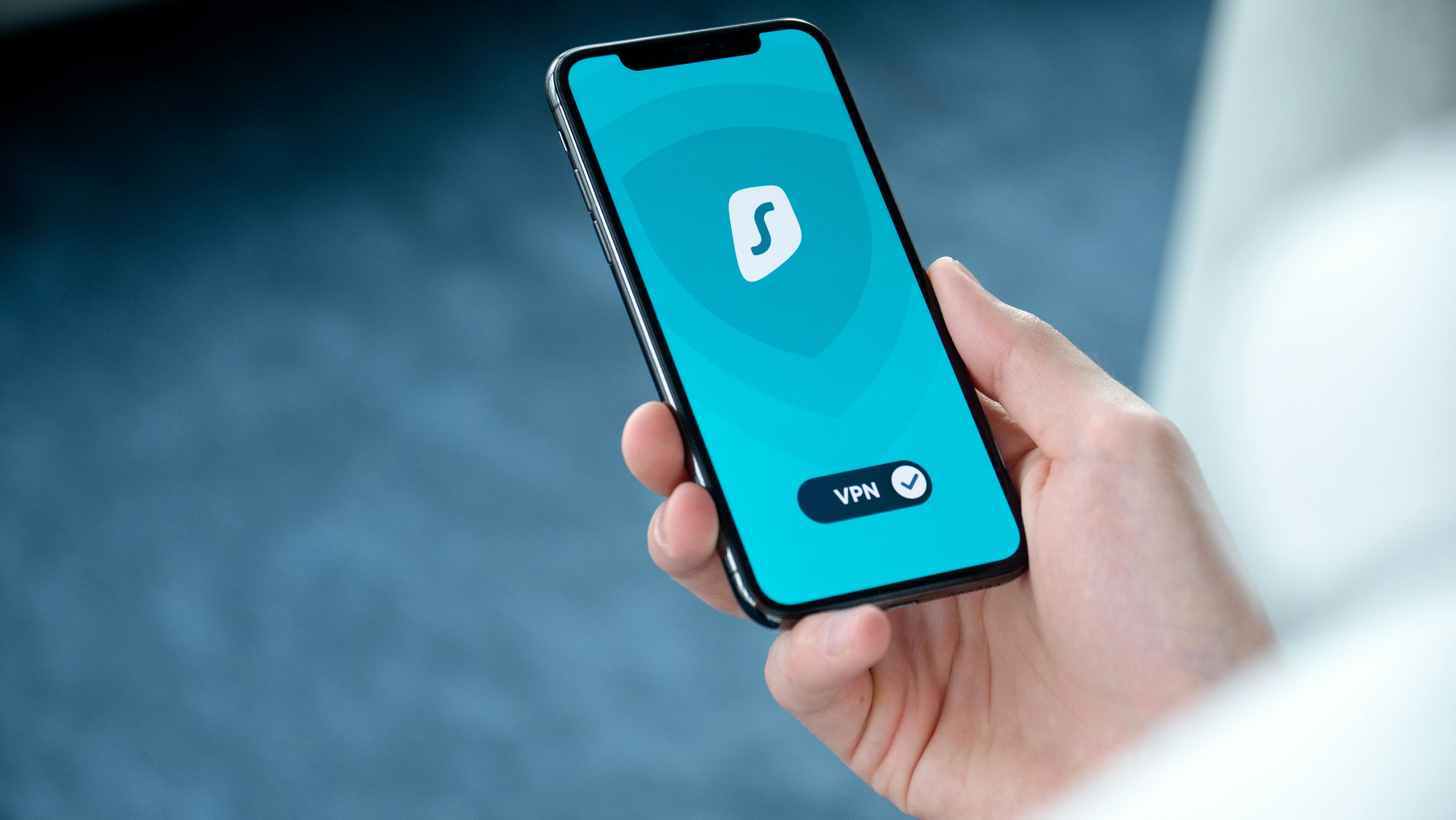 To summarize, with so many options accessible, finding the best VPN for your Android device might be a daunting task. However, with a little research and thought, you may quickly select the VPN that's perfect for you.
All of these VPNs we have mentioned have a proven track record of providing secure and fast connections, as well as user-friendly VPN apps. Ultimately, it all boils down to what you're looking for in a VPN and how you intend to use it. So, consider your requirements and choose a VPN that will make your online activities safe, secure, and confidential.